Desjeux Creations subtitles its Youtube videos with EoleCC Lite
Montpellier, France – 09/15/2022 – Desjeux Creations agency uses Videomenthe's EoleCC lite solution to subtitle its Youtube videos on marketing and communication.
Desjeux Creations: a human-sized agency
Desjeux Creations is a communication agency that helps its clients improve their ROI through digital strategy implementation, graphic design, communication training, etc.
This communication agency does not hesitate to share its knowledge on the subject with its YouTube community! The head of the agency, Alexis Desjeux, makes videos where he gives advice, tips and strategies to increase its reputation and gain leads.
In order to make the most of it, Desjeux Creations has selected EoleCC Lite solution to subtitle its videos in French. A way to attract the attention of its audience, wherever they are, and facilitate the memorization of the message delivered.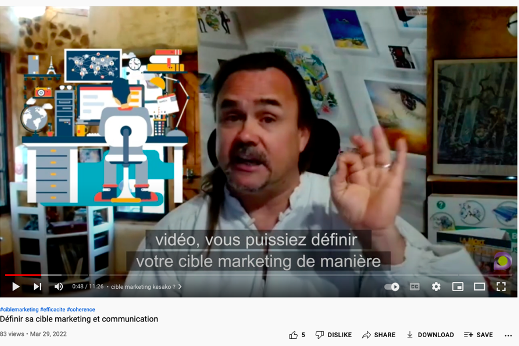 French subtitled video with EoleCC Lite- channel DesjeuxCreations
Our Eolementhe solution is a web-based subtitling solution, allowing companies from all sectors to add subtitles to their videos, through a very simple interface that combines automated tools and human review.
It comes in the form of 2 offers designed for professionals who need simple and fast subtitling!
First, EoleCC offers a choice of 120 languages, multiple AI tools, a collaborative review and sharing on YouTube, Dropbox and twitter.
Then EoleCC Lite which offers a 30 minutes video pack (cumulative), a choice of 5 languages (French, English, Italian, Spanish and German), a review by 1 user. This is the version that DesjeuxCreations has chosen, a convenient format for its many videos for social networks!
"Desjeux Creations is a communication and training agency. We accompany companies in the construction of their image in order to build and consolidate their confidence capital and to integrate the constraints of their target public in their communication actions. By subtitling our videos we make our message accessible to a wide audience and facilitate understanding even without sound. EoleCC Lite is a great tool, easy to use and I find it very functional. I recommend it without moderation " Alexis Desjeux – Manager of DesjeuxCreations agency.