How to import an .srt file easily?
You distribute visual content within your company. Whether it is to impact your employees, your customers or your students, video remains a great way to keep the attention of an audience. Good subtitling makes it even more explicit.
So how do you easily insert subtitles into your video? Here's a tutorial on how to import an .srt file into a video without spending a fortune.
Step 1: Create an .srt file
An .srt file is text that you embed in your video when editing. It is associated with a timestamp. This timecode sequences your visual content in the form: "00:00:02,234 -> 00:01:06,745".
Don't worry, the days of typing all your text are over! Today, there are online editing programs with which you can import an .srt file in a few clicks.
Videomenthe, for example, offers you a real video studio for subtitling and editing. It is an intuitive online platform that is accessible even if you have never edited audiovisual recordings before. With EoleCC, its online subtitling program, you can create a text, without errors, 5 times faster than with other tools, and your .srt file is generated automatically. So ditch the keyboard and read on.
Step 2: Transcribe the file in automatic mode
Follow these instructions and first perform your transcription operation in a flash:
Upload your video to the platform;
Select the original language to start the transcription.
You are done! The online transcription software generates the text in the language you used.
What you need to know
Do you want to translate your text into another language? That's also possible with EoleCC. You can even choose between 120 languages on the platform!
Step 3: review the .srt file  
Thanks to artificial intelligence, the quality of the .srt file is exceptional. The text is prepared using high-end tools. There is nothing to stop you from taking a look at your written content. It is even possible to have a human review by several people. Once your text has been validated, it is time to insert your subtitles for good. Let's take a look at how to insert subtitles into a video.
Step 4: Import an .srt file into the video
First, choose the subtitle style that you like best for your subtitles:
Translucent or opaque ;
White, black or yellow;
Or create your own style according to your graphic charter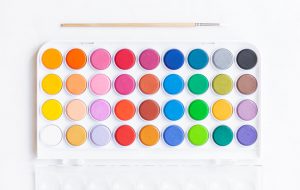 You have finished importing your .srt file, your subtitles are now directly embedded in your video!
Then choose the format in which you want to receive your subtitled video and the corresponding .srt file:
Direct download ;
Twitter ;
Dropbox ;
YouTube.
The little extra
You can also share your content live from the editing platform.
Why embed subtitles in your videos? 
You may be wondering what the point of importing an SRT file into a video is.
You've probably gone to great lengths to showcase your product or present your company's story. Unfortunately, that's not enough these days to make an impact on your prospects. That's why integrating quality subtitles into your videos is a valuable asset.
Being visible on the net
If a video is an incredible advertising medium, it still needs to be seen by your potential customers. To do this, it must be well ranked in search engines.
Subtitling is indeed a great springboard to reach the top positions or to be shared on social networks. In addition, .srt subtitles make it easier to read your visual recording. Enhanced with a text time code, it helps your user to find information easily.
So don't hesitate to spend a few extra minutes embedding your text files. It would be a shame to deprive yourself of an exceptional return on investment, don't you think?
Addressing all users
Are you hesitating to put subtitles on your latest Instagram video? You shouldn't! You risk losing leads. Many social media addicts watch the clips without bothering to put the sound on. For your information, 85% of Facebook followers don't turn up the volume, according to a Digiday survey.
What's more, have you thought about deaf and hard of hearing people? Without .srt files embedded, they can't understand what you're saying.
Importing an .srt file is an essential step in video editing. With Eolementhe, you don't need an audiovisual diploma to do this. In a few minutes, even if you are a beginner, you can simply insert your text. Hurry up and register to test our online platform for free. You will save time, money and leads!