Make your podcasts memorable by editing them 
The reason why more and more listeners are listening to podcasts is because they appreciate the easy-to-consume format. It is a medium that accompanies the listener in his or her daily life: in the car, on public transport, in sport, on a walk, etc.
In addition to its practicality, it is a human communication format that gives visibility to your expertise. The audience enjoys learning new information on a variety of topics and gaining an open mind. This format also provides a feeling of well-being, as nearly "82% of respondents believe that the podcast is a way to refocus on oneself" (according to the study 'Trends in the native podcast market in 2021).
You create complicity, trust and engagement with the audience.
Turn your podcast into a video
However, it is not easy to share purely audio content when platforms are mainly visual. Not to mention that the audio format excludes an important audience, the deaf and hard of hearing, who represent 16% of the French population (source Surdi.info). To learn more about subtitling podcasts, here is our article.
In this context, Videomenthe has developed a new feature on EoleEdit, the video editing solution.
You can now turn your podcast into a video, and give a visual impression of what you have to say. Simply by adding background images to your audio, adding titles and logos.
With one click, you can then turn your audio into a waveform, with the ability to change its positioning, size and amplitude.
A set of elements that allows you to dynamise your message and reflect your energy. You capture more attention and reinforce inclusion!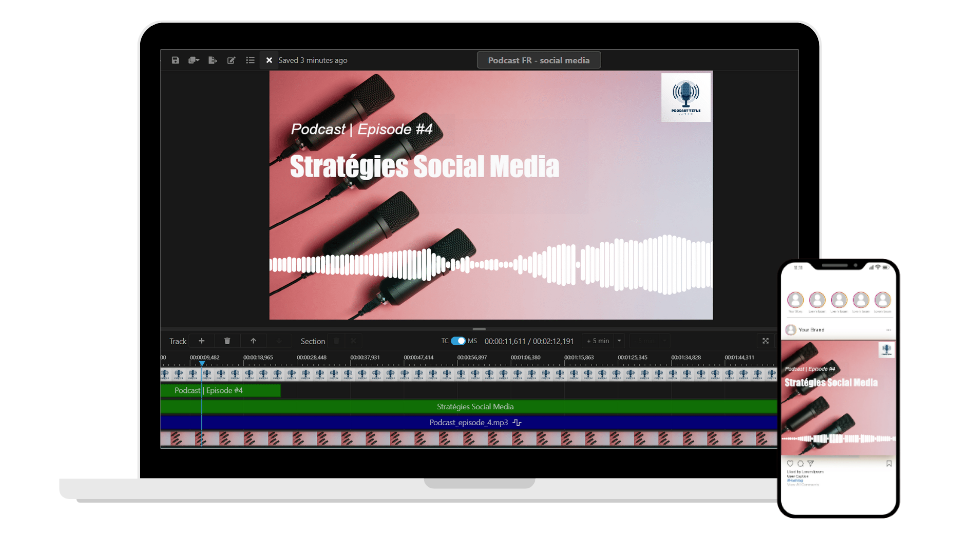 Add sutitles to your podcast
Once the podcast has been edited, switch it to our automatic subtitling solution EoleCC. With one click on "subtitle in EoleCC" add multilingual subtitles!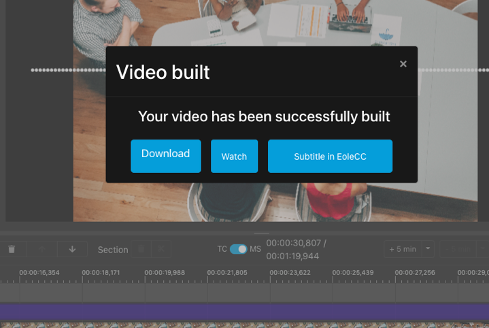 Everything is generated automatically, all you have to do is review your subtitles. You can customise the graphic charter of each subtitle. If, for example, during your podcast, several people speak, assign a colour to each speaker. If your podcasts have a particular theme, include your vocabulary in the 'custom word dictionary'.
Once this step is complete, broadcast your podcast on your social networks directly from the platform. EoleCC allows you to share your video on YouTube and Twitter, or simply download it to broadcast it wherever you want!
You have one month to test these 2 solutions for free! 🙂