Video editing and translation for education
E-learning and MOOCs are all the rage these days. Even universities and education in general are now using video editing and translation. So what are the advantages of e-learning and how do you create videos? Focus on a simple solution for editing and subtitling visual teaching content in the blink of an eye.
In summary
What exactly is video-based teaching?

Why integrate video into learning? 

Creating educational videos with Eolementhe
1-What exactly is video-based teaching?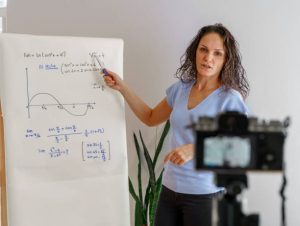 An educational video is an audiovisual content, usually short, through which a learner can discover, understand or deepen a notion.
A video capsule is therefore an innovative and interesting way of delivering information to a wide audience.
It is a new teaching aid that is popular with students and their trainers alike. Its flexible nature also appeals to workers who cannot attend daytime classes, according to the Harvard Business Review.
2- Why integrate video into learning? 
Video editing and subtitling have conquered universities and education because of their undeniable advantages.
2.1. Providing access to knowledge for all
This is one of the undeniable aspects of e-learning. A video sequence can be accessed by anyone, at any time and in any place. Better still! Subtitling multimedia content in French enables anyone with a hearing impairment to learn.
As for the creation of educational videos with subtitles in other languages, it makes it possible to cross borders. A foreign student can now follow a course in French without understanding a word. In any case, this is the solution chosen by the Collège de Paris to make its courses accessible to its international learners.
2.2. Reducing the training budget and standardising courses
The use of video in a training course considerably reduces costs. For a university, for example, the creation of videos is much more cost-effective than paying several professors to give courses. On the learner's side, the same content can also be viewed by hundreds of students. Each student receives exactly the same lesson.
Video for learning therefore has only positive effects for a university or school.
2.3. Increasing learning effectiveness
The video format generally wins all the votes from the learners' point of view. It has to be said that an e-learning course is still highly motivating. The dynamic nature of the video and the presence of images and sound enhance the effectiveness of the learning process.
You may be wondering how to create videos if this is not your primary profession. Rest assured, nothing is complicated.
3-Creating educational videos with Eolementhe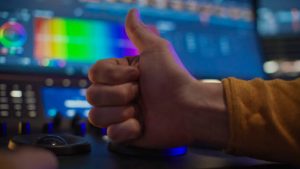 Eolementhe is a remarkably simple video editing and subtitling software. With this platform, you can create secure multimedia content that your students will love in just a few minutes. Here are the instructions:
Shoot your teaching video;
Integrate your video;
Cut the video where you want it;
Generate all necessary video formats;
It's so easy! In an equally intuitive way, take advantage of the opportunity to :
Your video editing and subtitling is complete.
Universities and education have now embraced video. It is proving to be a truly impactful format for learning. With Eolementhe, video editing and translation are now incredibly easy to use, even for novices. Want to learn more and create your learning videos quickly? Contact us for a demo and keep up to date with our news.