Everything you need to know about podcast transcription and translation
How do you turn an audio file into a text file? What is the advantage for your company? What is the best alternative: hiring a transcriptionist and translator or investing in transcription and translation software? Videomenthe explains here the advantages of transcribing and translating your podcast, but also the alternatives available to you. Focus on the podcast, its transcription and translation.
In summary
1. 5 reasons to transcribe and translate a podcast
2. Podcast: 5 steps to online translation and transcription
3. Other alternatives for translating and transcribing a podcast

Translation and transcription of a podcast
1. 5 reasons to transcribe and translate a podcast
The podcast industry counts more than 155 million listenings in France in March 2022, according to a Médiamétrie study. This exorbitant figure is even up by 20 million compared to February of the same year. So your audience is there, that's for sure. But they still need to find you, because you are not alone! As you will see, transcribing and translating your audio recording is an important part of this.
1.1 Subtitling a podcast
You want to increase your number of subscribers. Do not hesitate to transcribe your audio into text. We explain here why.
1.1.1. Reason n°1: better referencing of a content
Transcribing your podcast improves your SEO. It actually allows you to rank in the first results of search engines.
Google, for example, is able to read written content, but it still needs you to show it what you're talking about. Of course, it is important to optimize the page that hosts your recording. In particular, you must insert :
The name of your podcast and the name of the episode;
The date of publication (or broadcast);
The theme;
The description of the episode;
The keywords;
Etc.
Transcribing your words into writing also contributes to the optimization of your audio file. So, don't deprive yourself of it!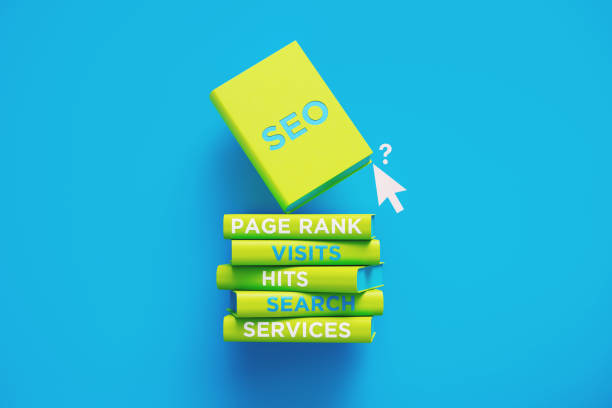 Subtitle a podcast to boost its SEO
 The little extra
The transcript is also very useful to promote your video on social networks. All you have to do is quote a few passages from your podcast and you're done.
1.1.2. Reason n°2 : increase your audience
Some users consume their content orally. Others remain inveterate fans of the written word. You can easily understand that it is not the customer who has to adapt to your format, but the other way around!  That's why it's better to have your words written if you want to seduce them.
Furthermore, by subtitling your audios, you allow more than 6 million deaf or hard-of-hearing people to be part of your audience. So you might as well be inclusive and allow everyone to learn about your company.
1.1.3. Reason #3: to improve the user experience
Written transcripts also make it easier to find information on your podcast. Imagine that one of your listeners is listening to you and wants to find a hint in one of your episodes. Without a written transcript, they will have to :
Search for the episode they are interested in;
Listen to the whole episode again to find the information they want.
What would you do in his place? Admit it, you might not even go through with it.
On the other hand, if you add quality subtitling to your recording, along with a time code, your future client will have unequalled reading comfort. They will find the passage that interests them in the blink of an eye and will certainly continue listening to you.
1.2 Translating a podcast
If the podcast market has exploded in France, it is also growing exponentially worldwide. The Médiamétrie website announced the creation of 900,000 podcasts in the world in 2020. So, whatever your business is, why not ride this wave and open up to the international market.
1.2.1. Reason n°4: to seduce foreign consumers
The translation of a written and spoken podcast is an excellent way to develop your reputation in any country of the world. It must be said that the podcast is an extraordinary process for creating a human link with your audience. By translating it, you multiply your foreign clientele! Besides, haven't your competitors already adopted this solution?
1.2.2. Reason n°5 : to be indexed on foreign search engines
To attract Internet users from other countries, you must first be identified by foreign algorithms. To judge the relevance of your words, they need words. The translation in several languages participates greatly, in your multilingual referencing.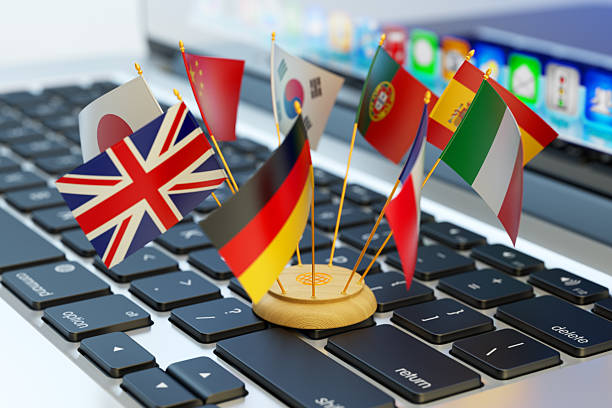 Translate and subtitle your podcast to improve your referencing abroad
As you can see, if you have a podcast, transcription and translation are crucial steps. They contribute to give you the fame you can't do without. So how do you transcribe and translate a podcast? Rest assured, there are quick and easy solutions. We present them to you below.
2. Podcast: 5 steps to online translation and transcription
Have you considered using an online podcast transcription and translation platform? It is a fast and cost-effective way to convert audio into text in any language. Videomenthe offers you EoleCC. It is a fast, ergonomic and affordable transcription and translation software. Explanation of the steps to be done.
2.1. Step 1: upload your audio file to the platform
You don't have time to waste on subtitling your podcast. Try our free transcription and translation service.
Contact us : sales@videomenthe.fr
Simply import your podcast to the platform and click to turn it into a text file.
2.2. Step 2: Transcribe your audio content
Thanks to artificial intelligence, your texts are created automatically 5 times faster than if you did it yourself! And best of all, they are as well written as if you were doing it yourself.
2.3 Step 3: Translate your subtitles automatically
You want to write it in Japanese, Danish or Mandarin. With EoleCC, you have the choice of the king! After transcribing the audio into text, choose a language from the 120 available. In a flash, you get a quality translation.
2.4. Step 4: Text review
Proofreading the subtitling is not a requirement. The written content generated in this way is, in fact, 90% accurate and adapted to your audio.
To control your transcription, you can correct your writing in collaborative mode. Videomenthe even offers you a quality human revision for the translation.
2.5. Step 5: Formatting your file
Even if the transcription and translation of your podcast are automated, you still have control. You have the freedom to :
Adjust your text to match your audio;
Increase the font size;
Stylize it to your liking.
In addition, as you will see, the EoleCC software adapts to your needs.
2.6. Affordable audio transcription and translation software
Your EoleCC audio-to-text transcription service comes in two versions:
EoleCC Lite is especially interesting if you work solo. For 19 € per month, you have unlimited access to the platform. You can do 30 minutes of transcription and translation in 5 languages (French, English, Italian, Spanish and German). However, this version only supports videos: to use it, first transform your podcast into a video, with our editing solution EoleEdit for example!
With the classic version of EoleCC for 42 €, you can create as many podcasts or videos as you want. Eole CC supports both video and audio files!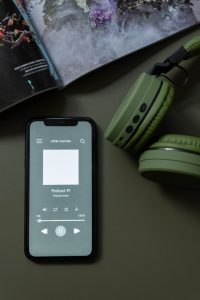 Eolementhe to translate your podcast
The little trick
Whichever option you choose, we are not far away! We provide you with quality support that quickly answers all your questions.
3. Other alternatives to translate and transcribe a podcast
There are different solutions to translate and transcribe an audio file. Here is a quick overview.
3.1 Google's services
With Google's free text transcription software, you can rewrite your words yourself. On the transcription side, Google Docs voice input saves you from having to type the script of your podcast, for example.
On the other hand, don't expect to get a faithful transcription. It is not 100% reliable. You may therefore lose a lot of time in proofreading your text file.
As for the translation, Google also provides you with an automatic translation software in 108 different languages. Unfortunately, it is not yet infallible. Unless you use the services of an additional translator, you run the risk of errors that make your translation incomprehensible.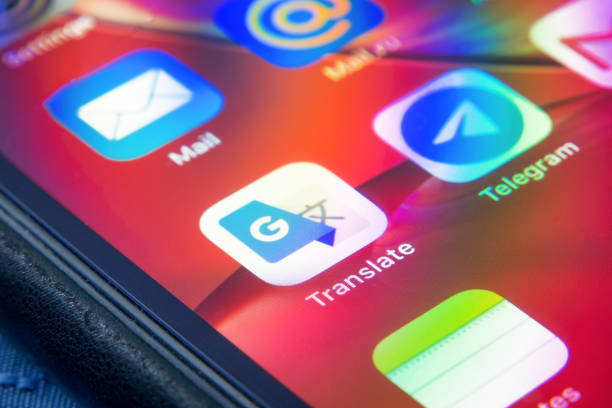 Translating a podcast with Google: good idea?
3.2 Delegate the transcription and translation of your podcast
Do you want to save time and make sure that your words are not distorted? A professional transcription and translation agency can relieve you of this long and tedious task.
However, be aware that the services of a professional transcriber and translator are relatively expensive.
If you have a podcast, transcribing and translating it is essential. They will undoubtedly help you increase your visibility and, consequently, your clientele. Do you want to save time and get a high quality service? Do not hesitate to subscribe to EoleCC. It is the most economical solution. With it, you can quickly generate a qualitative writing in all languages from a podcast or a video editing.