Posting your podcast on YouTube can be a great way to promote your podcast and build a larger audience. Indeed, there are a lot of users and the numbers speak for themselves. In 2023, on YouTube in France, there are 40 million French people who use this platform per month. It is the 2nd most used social platform in the world (2.5 billion monthly active users) according to the BDM.
YouTube has just unveiled its priorities for 2023 and plans to invest in future features including podcasting! Today, it is already possible to publish podcasts on YouTube Studio, so that users can view their podcasts in video format. What's new is the ability to publish them on YouTube Music in the US and other regions. This is in line with the theme we discussed earlier 'The podcast, a hybrid format'.
YouTube also plans to integrate the RSS function that will allow creators to offer a new way to download their podcasts.
This shows that YouTube is taking steps to encourage and facilitate the life of creators. Moreover, the figures concerning the use of the platform are encouraging, so it's a good idea to get started! You are sure to increase your visibility and improve your chances of success!
How to broadcast your podcast on YouTube?
Step 1: Turn your podcast into a video
Before broadcasting your podcast on YouTube, you need to transform it into a video format. Sounds complicated? Don't panic! With the EoleEdit editing solution, you can transform your audio into video in a few clicks. You can even make it more attractive by adding a logo, a background image, a title, a waveform, etc. Follow the guide in our article "How to transform your podcast into a video?
We also advise you to subtitle your podcast (or even translate it into several languages). The subtitle file will be very useful to improve the referencing of your video on YouTube!
Step 2: Upload your podcast to YouTube
Once your podcast has been turned into a video, you can add it to YouTube and take advantage of all the power of the platform!
Go to YouTube and log in to your account
Click on "import videos" in the left menu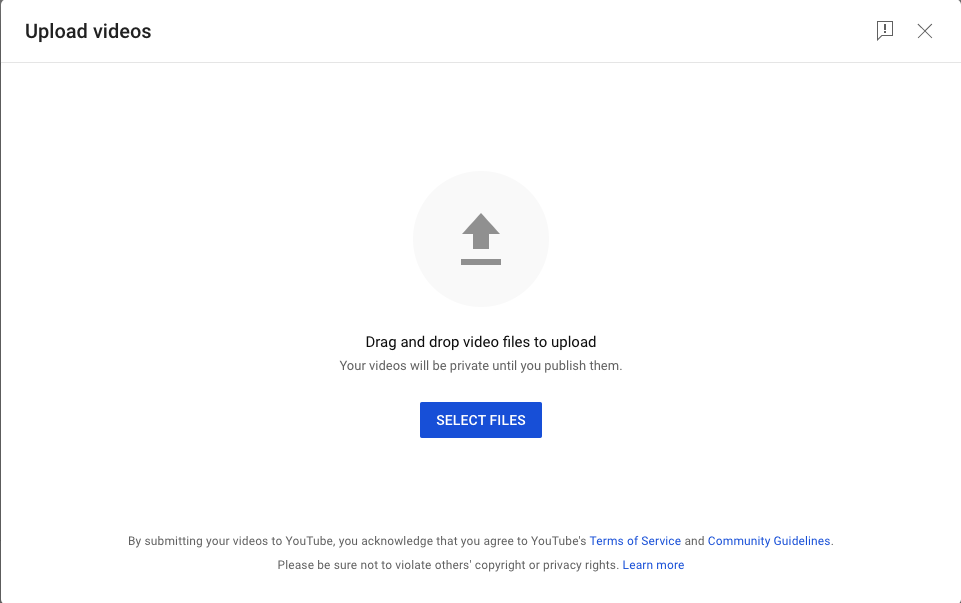 Click on the "select files" button
This is to select the podcast you want to import into your library. You can then edit and customize it. Create a powerful title and description for your episode, add keywords to your episode to help it get better SEO. Finally, you can add a cover image to your episode to make it more appealing.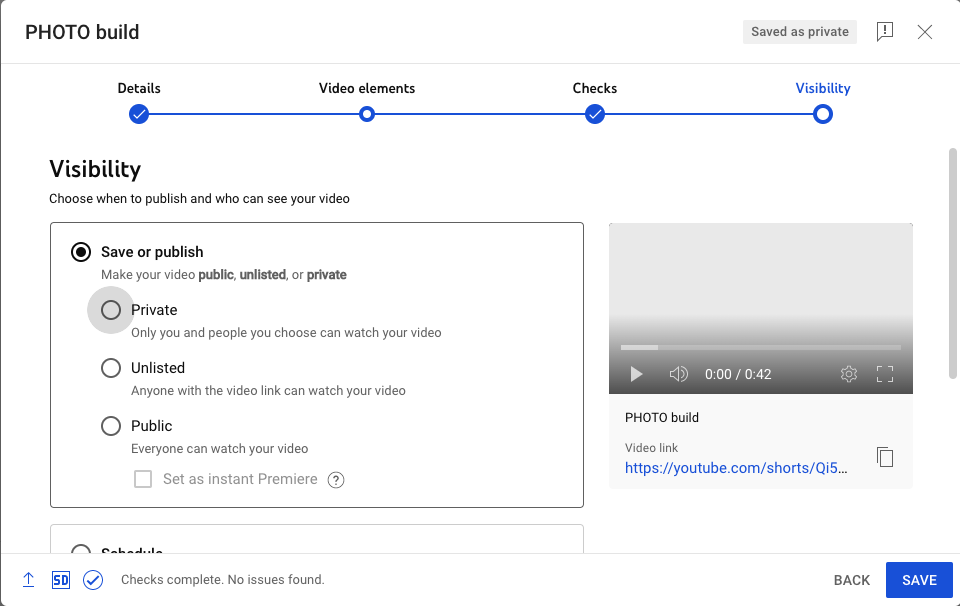 Insert your own .srt file of subtitles
If you have chosen to upload your podcast without embedded subtitles, YouTube offers to embed your own .srt file. Your subtitles will be automatically set according to the time codes, and will be displayed on the video according to the language chosen by the listener. Cool, isn't it?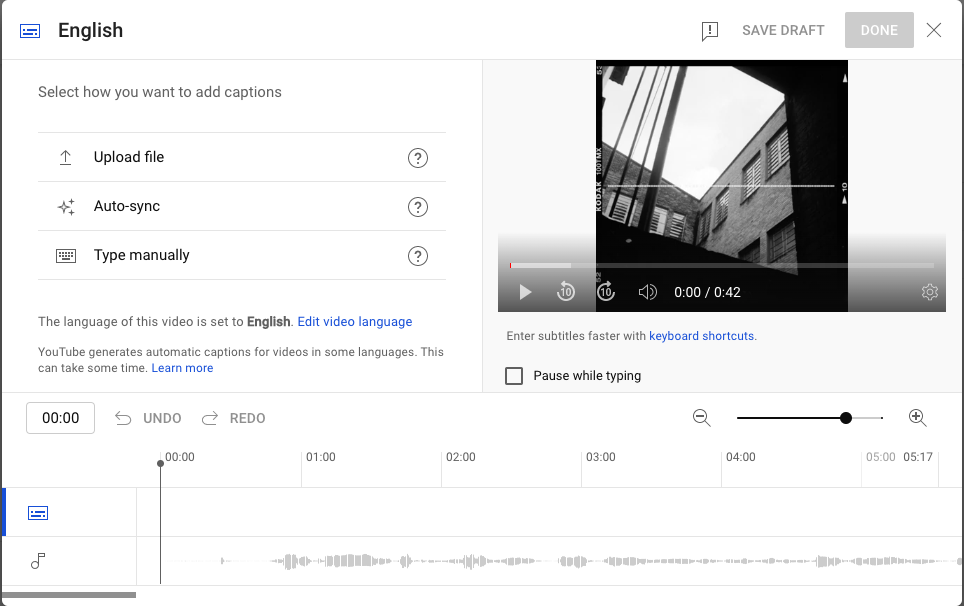 Once the file is selected, click on "Publish".
You can schedule the publication or post your podcast immediately. It is important to make your content available by clicking on "public". That's it, in just a few steps, your podcast will be uploaded and available to everyone on YouTube! You can then share it on all your social networks to promote it.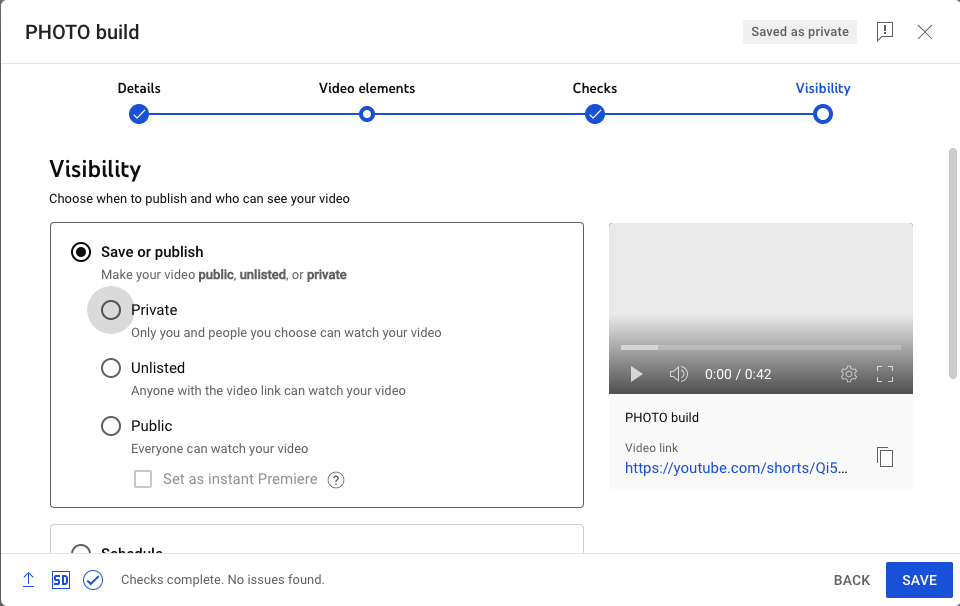 Do you also want to transform your podcast into a video and subtitle it?
Test our EoleEdit and EoleCC solutions for free during 1 month.