Montpellier, France – 08/11/2021 – Videomenthe, the distributor and publisher of software solutions for processing media files, will be presenting the latest new features offered by Eolementhe, its collaborative video platform, at the SATIS and IBC 2021 shows. 
Eolementhe facilitates the processing and delivery of media files via an extremely intuitive and user-friendly interface, which features several leading file-processing tools (transcoding, quality control, analysis and correction of audio levels, creation of technical and editorial metadata, speech-to-text, subtitle insertion, AI, online editing, etc.). The combination of automated tools and manual intervention makes Eolementhe a simple, rapid, high-performance solution for the delivery of ready-to-broadcast files.
« Eolementhe's DNA is the ease of handling for every kind of user, whatever their role. Significant improvements have been made to the platform from this perspective, for more seamless and easier processing of media.», Videomenthe CEO Muriel Le Bellac explains.
EoleEdit, the easiest online editing solution
Eolementhe platform offers a new feature of simplified online editing. EoleEdit allows users to prepare content (cut, add of logos, image, sound, text…) before managing it on Eolementhe, for example to add subtitles.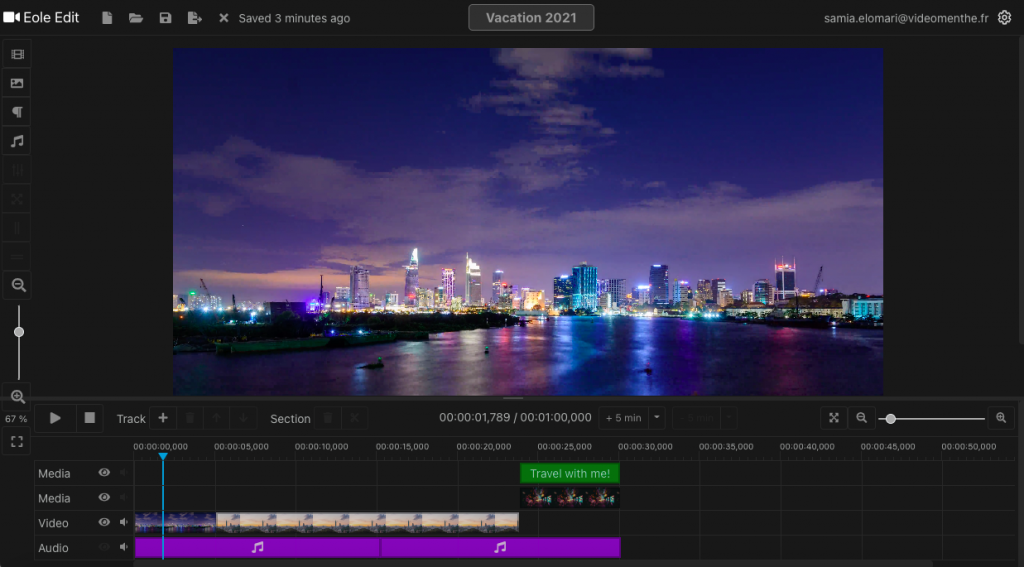 EoleEdit, online editing solution
New complete subtitle review service
As the distribution of multilingual content grows, so does the need to produce professional subtitled videos in multiple languages at an attractive cost.
To meet this need, Videomenthe offers a complete service, including the Eolementhe platform and experienced professional translators. This global offer offers speed of execution thanks to the automated tools driven by Eolementhe, which generate subtitles in 120 languages, and quality results thanks to our partners who intervene to revise the content, directly on the platform. 
"This new service responds to several issues raised by our clients: obtaining quality subtitles, within a given timeframe, and in languages that they do not necessarily master internally. Another advantage is the fact that we work in collaborative mode on a single platform, which avoids time-consuming and error-prone email exchanges," adds Muriel Le Bellac.
EoleCC Lite, simplified subtitling solution 
Finally, Videomenthe now offers a subtitling package for users who need simple subtitling, without collaborative work. EoleCC Lite is a very easy to use interface, very suitable for journalists, videographers, community managers, head of digital…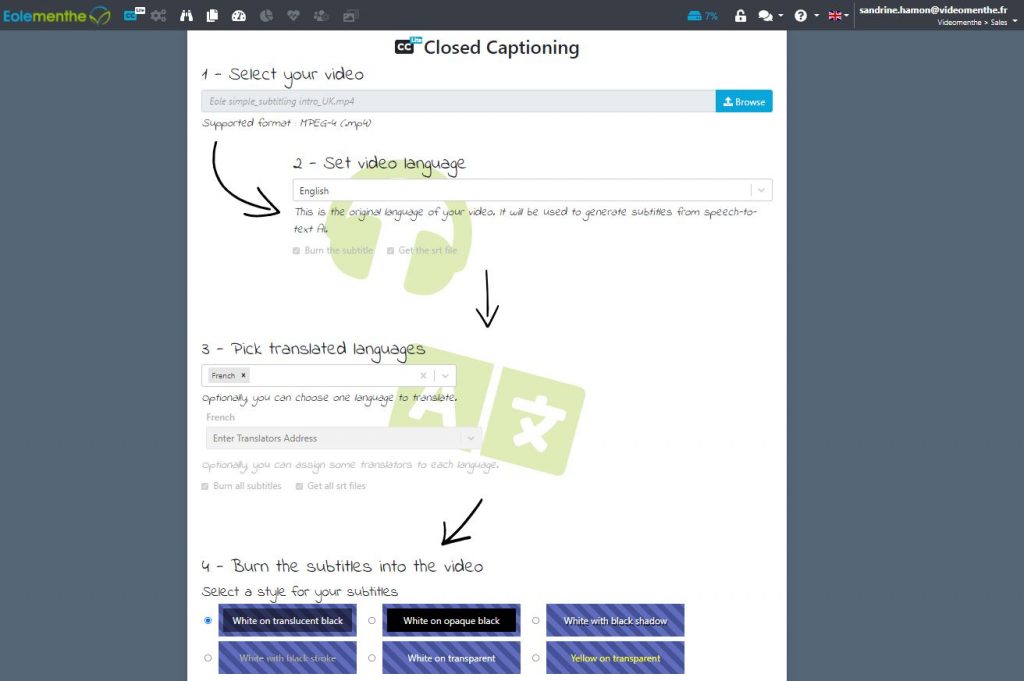 EoleCC Lite
"We are continuing our development according to our broadcast DNA, but with a desire to make our Eolementhe platform more accessible to meet the growing use of video, particularly for communication and training. Offering a simplified version of our solution is our way of making professional video tools available to everyone," concludes Muriel Le Bellac.